Budweiser Made In America Tour
April 26, 2013
Dynamo Stadium
The 2013 Budweiser Made in America Tour was a 30 city nationwide tour with high energy concerts. The tour selected an artist from each city to paint
and create a design on a guitar to represent their city, and
I was selected to represent Houston!!
Each artist had 4 hours to paint the guitar during the concert.
All 30 guitars were displayed at The 2013 Made In America Festival in Philadelphia on August 31-Sept 1, 2013, and are currently displaying at
Anheuser Busch corporate headquaters in St. Louis.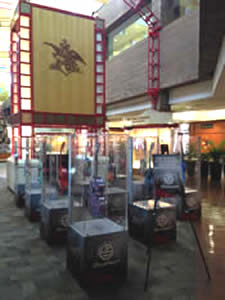 Time Lapse of me painting the guitar:
http://www.youtube.com/watch?v=KLp5O8weD5o
My interview about the guitar.
http://www.youtube.com/watch?v=bZa5_X3ICzk